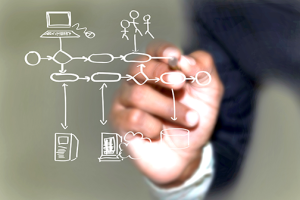 We would like to help you understand and improve your IT operations.
Whether you are fixing a problem or evaluating the implementation of a new technology, changes to your technology environment can be more impactful if you have a clear understanding of your current IT operations and processes – and how effectively your existing technology supports your business and goals. Our technology assessment is the first step to ensuring that the decisions you make around technology will support your business goals now and in the future.
Let's Get Started
The technology assessment is an comprehensive onsite audit of all your existing technology and business processes. A Simpletek technology consultant analyzes your company's existing design, infrastructure, and technology investments and conducts interviews with business stakeholders to: establish a thorough understanding of the current state of your IT operations detail how well your technology supports your business use and goals measure the impact of new or different technology solutions
Our Goal is to End in Success!
Once the technology assessment is completed, our consultant will develop and present a detailed set of written recommendations that help you: prioritize, plan, and budget technology implementations and changes for maximum impact implement technology changes that provide measurable business benefits (improve productivity, improve performance, and data security) ensure that your systems are in line with industry standard best practices.
What Our Clients Are Saying: