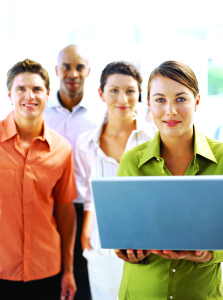 When something goes wrong with your technology, everything grinds to a halt, which means lost revenue. But what if you could keep your IT from breaking in the first place?
With Simpletek, you can! Managed Services provides you with more reliable performance and more predictable expenses for your IT Support. That means you get more value from the technology you've already invested in, while actually reducing the total costs of IT problems and the resulting downtime.
With Managed Services and IT Support from Simpletek, you can expect:
• Peace of mind – your computer systems are monitored 24/7
• Significantly reduced downtime – we identify and fix issues before they cause serious problems
• Fewer daily disruptions – we provide most network services remotely or overnight to not disrupt your staff
• Predictable budgeting – flat-rate remote monthly IT services and support.  Discounted rate for onsite service
We will get to know your business – we will learn how your business works so that we understand & can provide the appropriate solutions to help your business grow. If you are successful then we will be successful.
What Our Clients Are Saying: